03-09-2018, 09:58 AM
Almost Senior Member

Southwest VTCoA Regional Member

Join Date: Jan 2010

Location: The "Crazy" Far East part of Mesa, AZ

Posts: 868

Member #11268
Wow Chuck! 10K!! ?!? to freshen up the truck! Besides tires and a new exhaust like a B&B, what else would suck up so much cash??
Love the 89' GB500. Truly a classic. Is yours the "Black Green" color? Checked out the write up on it here...
https://www.cycleworld.com/2014/03/1...by-peter-egan/
My first bike ride ever was on my Uncles Honda CB350... EXACT color and vintage here...
https://www.bing.com/images/search?v...x=0&ajaxhist=0
Since you have refreshed the Truck, It would be very cool to do a meet up and drive or just sit and look at em'. I do the "Mesa Pavilions" NOT the Indian Bend. The crowds and darkness are just too much. I'm considering tomorrow evening about a 1/2 hour before dusk. Or even the Saturday after. A Fun easy drive is the Usery Pass....
https://www.bing.com/search?q=usery+...FORM=QBLH&sp=4
down through the salt river. Easy for you south off the 87 and easy for me north from East Mesa. We could schedule a meet and go. Then have breakfast and chat over coffee at this North Mesa Location when they open at 7 a.m. on a Sunday......
Crackers & Co. Cafe | Locations
Would be nice to do before the heat comes.
Hope to hear back from you... Cheers!
__________________
2005 Black RC Born on April, 22nd., 16th hour of 2005: BBK, JTSVP Gen II Shifter, JTSVP Under Drive Pulley, K&N Drop-In, Demon Coils, B&B Manifold Back Exhaust w/ Hi flow Cats, SCT Tuned by Torrie, RX Monster Catch Can, JMB QA1 "kicker" shock, Polyurethane Suspension / Sway bar Bushings, AEM Wideband, Raptor Shift Light, Dynamat Interior, JTSVP Oil Cooler lines, 70/30 DiH2O/Dexcool Mix w/ Water Wetter, ALL fluids Synthetic and a few "sneaky" aero mods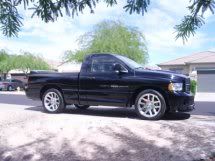 2000 ZX1270R, 200 H.P. / 111 Ft. Lbs.