Hello to all in the good 'ol Midwest
I know those that live in the Midwest that have a truck do not get to play on the road with them as much as those living in the west or the south, so I thought I would bring this to everyone's attention that lives in the Midwest. See if anyone was interested in running their truck down the track?
2010 Great Lakes Dragaway Bracket Series - Sponsored by Simply Racing Technology
Union Grove, WI
Here is the website that states all the same info as listed below and more!!
http://www.greatlakesdragaway.com/in...page=srtseries
SRT Series (not exactly what you think . . . stands for Simply Racing Technologies)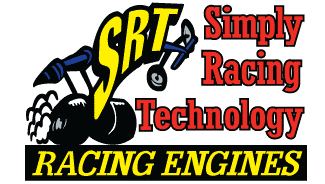 Event dates:
May 1st - 2nd
May 22nd - 23rd
June 26th - 27th
July 17th - 18th
August 28th - 29th
September 18th - 19th
Contest:
Time Run Schedule:
Note: Times are approx. and subject to change
Saturday Times
Gates Open...................... 8:00am
Juniors run from 8am-2pm
Time Run Session #1.....2:30pm-4pm
Time Run Session #2.....4pm-5:30pm
Eliminations.................. Approx. 6pm
Sunday Times
Gates Open 8:00am
Time Run Session #1.....9:00am-11:00am
Eliminations................... 12noon
Here are some other events as well . . .
May
May 22 Sat Juniors 8am-1pm / SRT Series 1pm-10pm
May 23 Sun SRT Series 8am-5pm
May 28 Fri Olympics Of Drag Racing 5-10pm
May 29 Sat Olympics of Drag Racing 8am-Midnight
May 30 Sun Olympics of Drag Racing 8am-Midnight
May 31 Mon Memorial Day Fun Racing 8am-10pm
June
June 5 Sat Juniors 8am-1pm / Fun Racing 1pm-10pm
June 6 Sun Fun Racing Open For All 8am-5pm
June 11 Fri Fun Racing Open For All 5-10pm
June 12 Sat Fun Racing Open For All 1pm-10pm
June 19 Sat NItrous Street Car Brawl 8am-Midnight
June 25 Fri Fun Racing Open For All 5-10pm
June 26 Sat Juniors 8am-2pm / SRT Series 2pm-10pm
June 27 Sun SRT Series 8am-5pm
July
July 3 Sat True Street 8am-Midnight
July 4 Sun Night of Thrills TBA
July 10 Sat Nitrous Street Car Brawl 8am-Midnight
July 17 Sat Juniors 8am-1pm / SRT Series 1pm-10pm
July 18 Sun SRT Series 8am-5pm
July 23 Fri Fun Racing Open For All 5-10pm
July 25 Sun Mopar Festival 8am-5pm
July 31 Sat True Street 8am-Midnight
August
Aug 20 Fri Fun Racing Open For All 5-10pm
Aug 21 Sat True Street 8am-Midnight
Aug 28 Sat Juniors 8am-1pm / SRT Series 1pm-10pm
Aug 29 Sun SRT Series 8am-5pm