12-08-2018, 09:56 AM
Almost Senior Member

Southwest VTCoA Regional Member

Join Date: Jan 2010

Location: The "Crazy" Far East part of Mesa, AZ

Posts: 951

Member #11268
Towing on an RC is limited to the load strength of the u-bolts. With the axle on top, the u-bolts carry all the load.
The rear leafs w/ slapper and kicker shock becomes an excellent set up with the addition of poly bushings. COMPLETELY transforms the handling. Minimizes flex and rear steer during high speed maneuvers.
__________________
2005 Black RC Born on April, 22nd., 16th hour of 2005: BBK, JTSVP Gen II Shifter, JTSVP Under Drive Pulley, K&N Drop-In, Demon Coils, B&B Manifold Back Exhaust w/ Hi flow Cats, SCT Tuned by Torrie, RX Monster Catch Can, JMB QA1 "kicker" shock, Polyurethane Suspension / Sway bar Bushings, AEM Wideband, Raptor Shift Light, Dynamat Interior, JTSVP Oil Cooler lines, 70/30 DiH2O/Dexcool Mix w/ Water Wetter, ALL fluids Synthetic and a few "sneaky" aero mods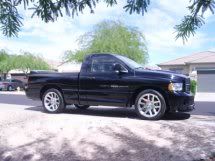 2000 ZX1270R, 200 H.P. / 111 Ft. Lbs.