08-28-2017, 09:30 AM
Almost Senior Member

Southwest VTCoA Regional Member

Join Date: Jan 2010

Location: The "Crazy" Far East part of Mesa, AZ

Posts: 877

Member #11268
Quote:
Originally Posted by
StinkyLinky
I thought catch cans were required for a forced air setup, not a factor for NA. But I've been wrong once before.
Do your do diligence. Search this site and check this write up:
https://www.enginebasics.com/Engine%...Catch_Can.html
There are reasons the factory map is so rich. Avoid detonation and keep the OEM cats happy. The EPA puts the OEM in a box with emissions standards. I would NOT lean out your engine to an optimum 12.5:1 until you remove the oil fumes/mist from the intake. If and when you change out the TB, you will see the mess from the fumes in the intake manifold.
I would also advise a large catch can and pull vacuum assist from the drivers side valve cover (Metered OEM nipple). Pull fresh air from the air box to the passenger side valve cover (OEM set up) with separator in between.
https://www.rxspeedworks.com/
Talk to Tommy : 352.678.9303 or email him...
Tom@speedworks.com
Cheers!
__________________
2005 Black RC Born on April, 22nd., 16th hour of 2005: BBK, JTSVP Gen II Shifter, JTSVP Under Drive Pulley, K&N Drop-In, Demon Coils, B&B Manifold Back Exhaust w/ Hi flow Cats, SCT Tuned by Torrie, RX Monster Catch Can, JMB QA1 "kicker" shock, Polyurethane Suspension / Sway bar Bushings, AEM Wideband, Raptor Shift Light, Dynamat Interior, JTSVP Oil Cooler lines, 70/30 DiH2O/Dexcool Mix w/ Water Wetter, ALL fluids Synthetic and a few "sneaky" aero mods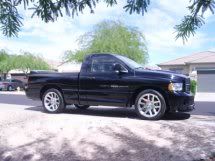 2000 ZX1270R, 200 H.P. / 111 Ft. Lbs.
---
Last edited by Psycho1122; 08-28-2017 at

09:31 AM

. Reason: added info